A Texas Whitetail Deer & Exotic Game Ranch Legend
Hunting In Texas For Over 90 Years!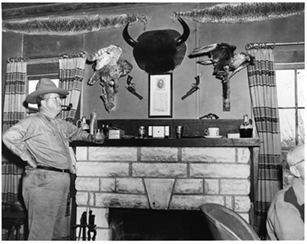 Started in 1926, the Farrell Ranch is not only one of the first Whitetail Deer Hunting Ranches in Texas but also it is considered to be one of the best. This Whitetail Texas Deer and Exotic Game Hunting Ranch consists of about 2,250 high-fenced acres and is located in Central Texas about 6 miles north of Meridian. Located at the edge of the rugged Cross Timbers Region, the terrain consists of scenic mountains separated by deep canyons, creeks and ravines with cedar breaks, open glades and oak groves scattered throughout, providing excellent habitat for hunting Texas Whitetail Deer, Turkey, Axis, Black Buck, Fallow and Red Stag.
The Texas Whitetail Deer management program begun over 90 years ago has evolved over the years and includes year round supplemental protein feeding and food plots to ensure that our Texas Trophy Whitetails and Exotics have the necessary nutrition to reach their full potential. Coupling this proven nutritional program with a strict management plan which restricts the harvest of our Texas Whitetail Deer and Exotics to only those animals which have reached maturity, enables us to offer truly exceptional Texas Trophy Deer to our hunters.
Hunts are fully guided and are conducted from various types of ground or tower blinds over corn/protein feeders or food plots or by safari/stalk style. Due to the topography of the Ranch, this is a true Texas hunting experience.
The Ranch supports a large deer herd of both Texas Whitetails and Exotics and hunters can expect to see a variety of these animals during each hunt session. Due to the feeding program and strict management plan implemented by the Ranch, the majority of the TEXAS WHITETAIL BUCKS encountered each day will be mature TEXAS DEER scoring between 125-150+ B & C GROSS.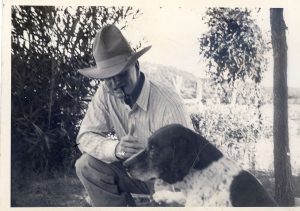 We also pride ourselves in the quality of Texas Exotic Hunts available on the Ranch. The majority of Texas Exotics we take each year will consistently score well up into the ROE Gold Medal Classes for each species with numerous top 10 entries in the ROE Record Book. We have huge Gold Medal Red Stags and giant Fallow bucks that are simply amazing (these will keep you off that plane to Argentina); trophy Axis bucks with main beams longer than 33" and Black Bucks with 18" ++ horns.
With the variety and quality of Exotic Game animals available here on the Farrell Ranch, it's easy to see why the majority of our business is from repeat customers- most of whom have been hunting with us for years
When purchasing full service hunts, Hunters stay in a comfortable, fully furnished, two-bedroom, two-bath Ranch House with satellite TV and central heat and air. Meals consist of all of those Texas Deer Hunting Ranch favorites made famous over the years and no one ever goes to bed hungry.
No more than four hunters are allowed on the Ranch at any one time so you will never feel crowded or rushed. We will not over-book or over-hunt the Ranch and restrict the number of Trophy Texas Deer and Exotic Hunts we conduct each season. Once those hunts are booked- that's it for the season. If we feel like we cannot satisfy the trophy requirements of a hunter, we will tell them up front- not AFTER they arrive for their Texas Deer Hunt. The total satisfaction and safety of our Hunters is paramount to the continued success of our hunting operation here on Farrell Ranch.
Corporate Hunting on Farrell Ranch is our specialty. We can put together custom corporate packages that include a variety of game for your guests to choose from for that unforgivable hunt experience. For example, if you buy whitetail hunts for your guests and there is a change of plans and you want to swap for exotics or add a few more trophies- no problem-we will provide optional pricing in the Corporate Hunt package so you will know –up front- what options are available. These special corporate hunt packages are limited to a minimum of four hunters/guests per hunt session and you will have the entire Ranch reserved for your group.
You don't have to be a corporation to get special treatment on the Farrell Ranch. We offer discounts for booking multiple hunter packages  (bring your friends or family members to the Ranch for that annual hunt); youth hunt packages (free food and lodging for observer) and options to reserve the entire Ranch for your dream hunt. Give us a call, lets talk about what you want.
Ranch Hunting Season
October through March
May through June (Axis)